About Merritt Island
Located on the beautiful eastern coast along the Atlantic Ocean, Merritt Island was named after a nobleman who was granted the island by the king of Spain. Its recent history dates back to the mid-19th century when the cultivation of pineapples and oranges was popular there. The island's population grew in the 1950s and 1960s as the Space Race began and nearby NASA expanded. Today Merritt Island has a population of 34,000 residents and is a popular spot for water sports like parasailing, kayaking and paddle boarding. Merritt Island has several golf courses, shops and restaurants making it a small, but attractive community on the beautiful Floridian coast.
The scenic Merritt Island National Wildlife Refuge is located in the north of the island where a multitude of wildlife lives. Migratory birds, manatees and dolphins are just a few of the animals that reside or pass through there. Hiking and driving trails for the public are subject to access restrictions from NASA and Merritt Island National Wildlife Refuge is considered a 'gateway site' for the Great Florida Birding Trail. Brevard Veterans Memorial Museum houses artifacts from all wars in which the United States fought, from swords and cannon balls to World War II rationing stamps and V-mail.
Merritt Island Property Market Insights
The southern part of Merritt Island is heavily residential, with centralized light commercial and light industrial areas. The central part of Merritt Island is home to the majority of the population and includes the local high school, library, and shopping district. Merritt Island is well known for its shopping, with many types of shops lining the streets. The luscious green landscape of Merritt Island provides you with lots of naturally shaded areas where you can enjoy the outdoors without the full heat of the sun. This beautiful piece of Florida offers its residents a laid-back island lifestyle with modern amenities.
Home prices in Merritt Island remain stable, with a modest decline in availability so potential investors can still buy with confidence. Several residential properties here have riverfront views, with abundant natural beauty.
About Bluefin Property Management
Our expertise extends all over Brevard County and our full-service property management company offers individualized support to tenants, landlords and potential property investors. Access our 24/7 portal to view statements, inspection notes, and more anytime and talk to our responsive staff. We also offer a free rental analysis of your property to find out how much your home should earn monthly, learn simple techniques for boosting your earnings and see if your home fits our management portfolio. Get in touch today for a consultation.
 Call us at (321) 284-8860
learn more about our solutions for your rental home
Why Choose Bluefin Property Management?
Discover what makes us unique
We Maintain Healthy Communication
We know you want to know what's taking place behind the scenes, and we make it our priority to keep you in the loop. We check in regularly & always return your calls and emails as quickly as we can.
Our Integrity isn't Up for Negotiation
To put it bluntly, we're not the kind of property managers who want to milk you for all you're worth. We aim to provide transparent, honest service that helps you to turn a profit. That's all there is to it.
The Best Vendors Work with Us
We've built working relationships with some of the best contractors and service providers in Brevard County. These partnerships help us ensure your home's maintenance is performed efficiently and at the right price.
Extensive Local Experience Says it All
Our team has successfully helped countless property owners along the Space Coast to get more out of their rental homes. We know what it takes to get great results and we're committed to meeting our promises.
"Ana has been our property manager for five years and has always done an excellent job. She is very professional, efficient, effective, and personable. Ana is easy to contact with quick correspondence, follows through with all questions. She makes suggestions, stays on top of issues until completed and is conscientious about the needs and wants of owners and tenants. We would highly recommend her."
 - Don & Betty Wilson, Satisfied Clients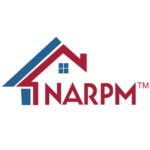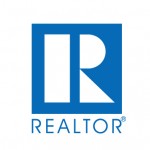 "As a long distance property owner, I know I can count on Ana to reliably maintain my property. She is aware of issues and responds promptly. I have not been without a tenant during her tenure. Ana is also is a super rental industry nerd - she is knowledgeable on all corners of rental regulations and stays up-to-date."
 -Dana Dippery, Satisfied Client
1
Find out how much your home should earn monthly.
2
Learn simple techniques for boosting your earnings.
3
See if your home fits our management portfolio.
Brevard County's Local Property Management Experts
We know the Space Coast. We know property management.
Are you still struggling with the pressure of DIY property management? Is your Space Coast rental home suffering from a bad tenant or are you struggling to turn a profit? Maybe you live out-of-state and need someone on the ground to keep your property's needs in check. Regardless of what situation you find yourself in, working with a professional property management team is the easiest way to lift the burden from your shoulders.
At Bluefin Property Management, our goal is to provide Brevard County's best property management service. We're not a big impersonal firm that treats your home like just another number in the crowd. Instead, we're an independent firm that is serious about helping our clients to make the most of their investment. Learn today how we can help you take your rental property to the next level.
Ready to Get Started?
Start a conversation with us about your home
Learn how our property management solutions can meet your needs: (321) 284-8860