Learn About Palm Bay
The most populous city in Brevard County, Palm Bay has a population of roughly 110,000 people. Originally inhabited by the Ais people, Palm Bay started appearing on maps as early as the late 1700s but the first prominent settler was John Tillman. In the early 2000s, Palm Bay was a finalist for the All-America City Award, which recognizes a city whose citizens work together to identify and tackle community-wide challenges and achieve uncommon results.
This coastal city is nestled between the Indian River and the Upper Saint Johns River Marsh, a beautiful place to go kayaking, bike riding or fishing. Recreational activities include 29 city parks which include paintball and skateboarding, an aquatic center, a 200-acre regional park, two public / private golf courses, Turkey Creek Sanctuary, and of course, the miles of nearby beaches.
Property Market in Palm Bay
Palm Bay is experiencing a development boom, with underway construction of Emerald City - a large planned development within the city limits. The focus will be on creating an eco-friendly urban community that will include residential commercial zones, state-of-the-art medical facilities, research and development centers for technology firms, and shopping centers. Palm Bay's unique location means it's close to other major cities in Florida, like Miami and Orlando, so residents have easy access to bigger cities. The houses here come in a variety of styles, including single family homes, apartments, condominiums, townhomes and gated subdivisions. Home to a number of higher education institutions, Palm Bay has a lively student energy. Eastern Florida State College, University of Central Florida and the Florida Institute of Technology are a few of the campuses here.
About Bluefin Property Management
Serving Brevard County with our expertise and knowledge of Florida's property market is our goal. Our team has successfully helped countless property owners along the Space Coast to get more out of their rental homes. Our full-service property management company offers property inspections, rent collection, financial reporting and tenant screening to our clients, just to name a few. Get in touch with us for a free rental analysis to find out how much your home should earn monthly and learn simple techniques for boosting your earnings.
Call us at (321) 284-8860
learn more about our solutions for your rental home
Why Choose Bluefin Property Management?
Discover what makes us unique
We Maintain Healthy Communication
We know you want to know what's taking place behind the scenes, and we make it our priority to keep you in the loop. We check in regularly & always return your calls and emails as quickly as we can.
Our Integrity isn't Up for Negotiation
To put it bluntly, we're not the kind of property managers who want to milk you for all you're worth. We aim to provide transparent, honest service that helps you to turn a profit. That's all there is to it.
The Best Vendors Work with Us
We've built working relationships with some of the best contractors and service providers in Brevard County. These partnerships help us ensure your home's maintenance is performed efficiently and at the right price.
Extensive Local Experience Says it All
Our team has successfully helped countless property owners along the Space Coast to get more out of their rental homes. We know what it takes to get great results and we're committed to meeting our promises.
"Ana has been our property manager for five years and has always done an excellent job. She is very professional, efficient, effective, and personable. Ana is easy to contact with quick correspondence, follows through with all questions. She makes suggestions, stays on top of issues until completed and is conscientious about the needs and wants of owners and tenants. We would highly recommend her."
 - Don & Betty Wilson, Satisfied Clients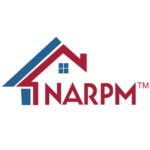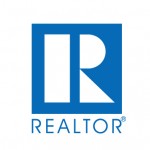 "As a long distance property owner, I know I can count on Ana to reliably maintain my property. She is aware of issues and responds promptly. I have not been without a tenant during her tenure. Ana is also is a super rental industry nerd - she is knowledgeable on all corners of rental regulations and stays up-to-date."
 -Dana Dippery, Satisfied Client
1
Find out how much your home should earn monthly.
2
Learn simple techniques for boosting your earnings.
3
See if your home fits our management portfolio.
Brevard County's Local Property Management Experts
We know the Space Coast. We know property management.
Are you still struggling with the pressure of DIY property management? Is your Space Coast rental home suffering from a bad tenant or are you struggling to turn a profit? Maybe you live out-of-state and need someone on the ground to keep your property's needs in check. Regardless of what situation you find yourself in, working with a professional property management team is the easiest way to lift the burden from your shoulders.
At Bluefin Property Management, our goal is to provide Brevard County's best property management service. We're not a big impersonal firm that treats your home like just another number in the crowd. Instead, we're an independent firm that is serious about helping our clients to make the most of their investment. Learn today how we can help you take your rental property to the next level.
Ready to Get Started?
Start a conversation with us about your home
Learn how our property management solutions can meet your needs: (321) 284-8860